Update 4/14/2019 Bug fixes and compatibility updates have been made.
Update 10/1/2018 All purchases in October and November 2018 will include initial setup for free.
Update 5/10/2015: Version 2.4.1 is now available.
(All updates are free! See changelog below.)
Update 5/19/2014: Version 2.3 is now available.
(All updates are free! See changelog below.)
Update 3/14/2014: Version 2.2 is now available.
(All updates are free! See changelog below.)
Update 2/22/2014: Version 2.1 is now available.
(All updates are free!)
Update 1/19/2014: Version 2.0 is now available. Tons of updates, features and unlimited color options. See changelog below.
Update 09/02/2013: Version 1.1 is now available. Added additional fields to the admin interface.
High resolution, mobile ready, touch enabled.
PSD Included. Updates made regularly.
Excellent support because I care more about ratings. Will help get you started.
Send me your requests and they may appear in the next release!
A premium responsive wordpress restaurant theme. Customize this anyway you like. This included google maps, a sticky navigation with scrollspy. It also includes menus that have prices and calorie counts. This template includes a job section with custom treatments and an image gallery that conforms to the look of a polaroid picture.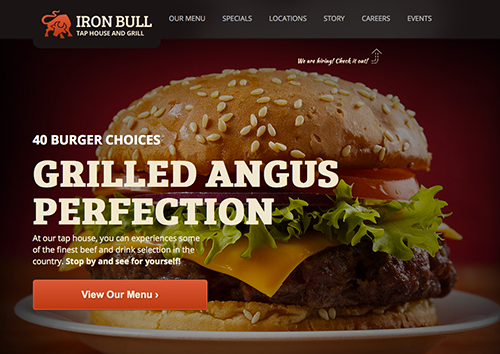 Features
2 column fixed or single column fluid layout
Dual layer effect
Sticky Navigation
Auto Scroll Navigation
Creative Interactive Elements
Animation
Image Gallery
Food Menu Treatment
HTML5 and CSS3
Scroll Events
Tons of shortcodes available
Well documented
User friendly admin panel
PSD Included
Drop down navigation
Multiple Pages
Feature Slideshow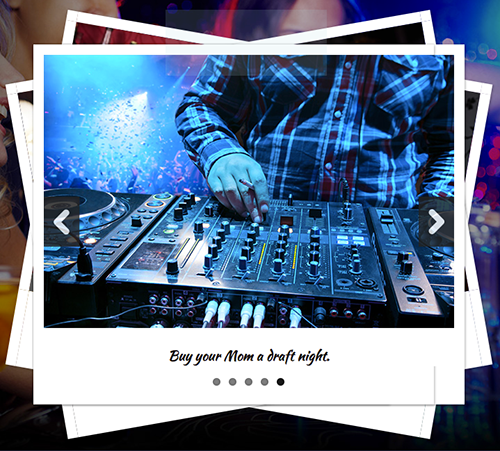 Mobile Ready. Beer vectors are included. Stock photos are not included.
Changelog 5/10/2015
- Fixed navigation button issue.

Changelog 5/19/2014
- Fixed scrolling bug on the feature buttons.

Changelog 2/22/2014
- Updated documentation for version 2.
- Fixed typos in the admin panel.
- Clearer direction given for map zoom setting.

Changelog 1/19/2014
- Fixed Calories
- Fixed Menu Script Issue
- Fixed Wheel distance
- Fixed Menu button from showing when empty
- Added url parameter to the location shortcode
- Added clause for location button
- Added moved styles to system
- Includes dummy.xml
- New shortcodes for story.
- Added thumbnail to shortcode for menu
- Re-designed mobile nav
- Added feature slideshow
- Zoom features added to map
- Added uploadable background images
- Unlimited color options
- Updated menu control with ability to exclude pages from home

Changelog 1/19/2014
- Increased max menu zoom.
- Fixed menu bug
- Expanded shortcode usage
- Fix issue on mobile.